Table of Contents
Xilinx CoolRunner-II CPLD with 32 macrocells. The -A version supports two I/O banks while the baseline XC2C32 only has one.
180nm 4-metal process.
Package
Die logo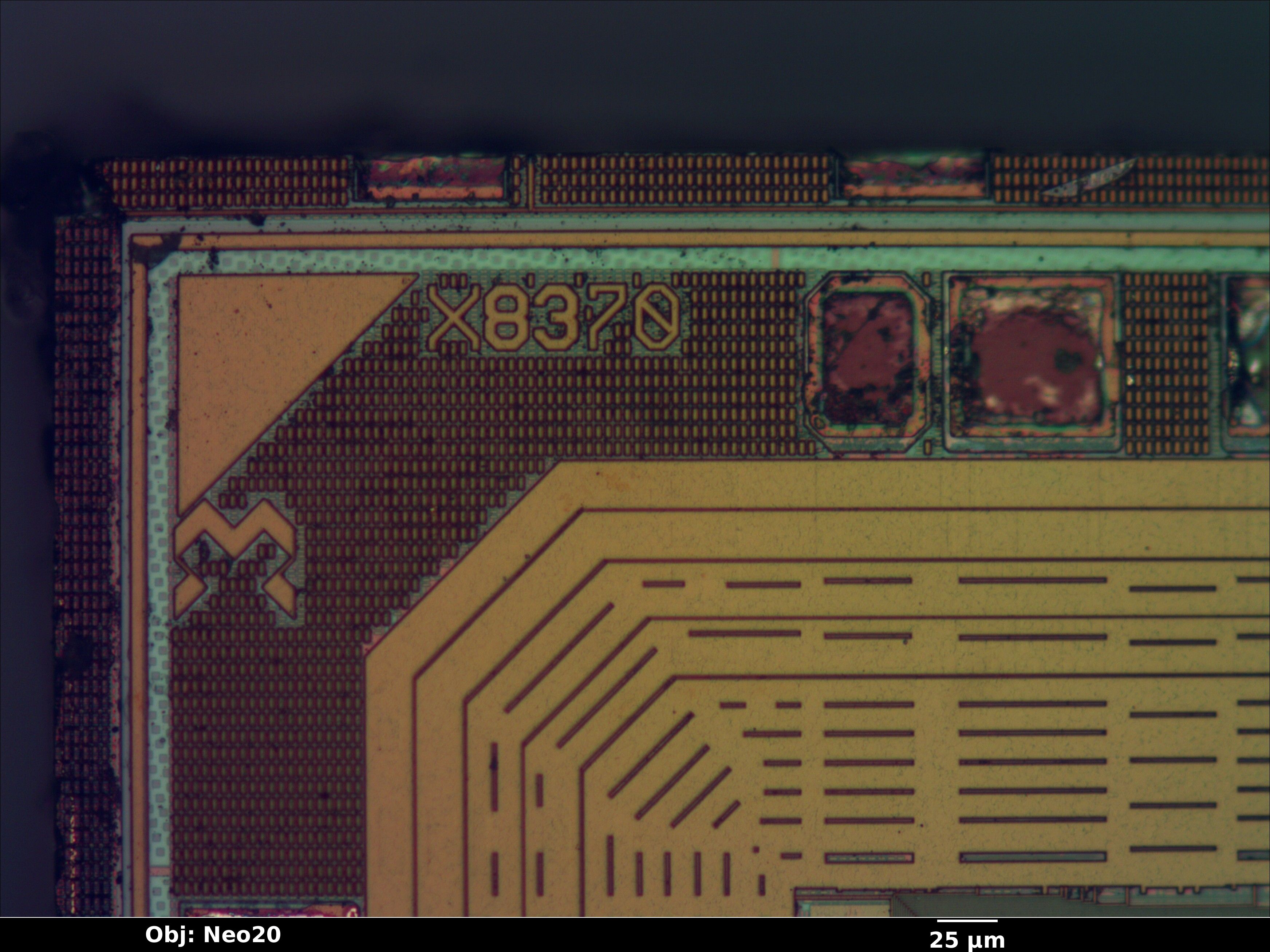 Output bus from function block 2 macrocells to I/O bank 1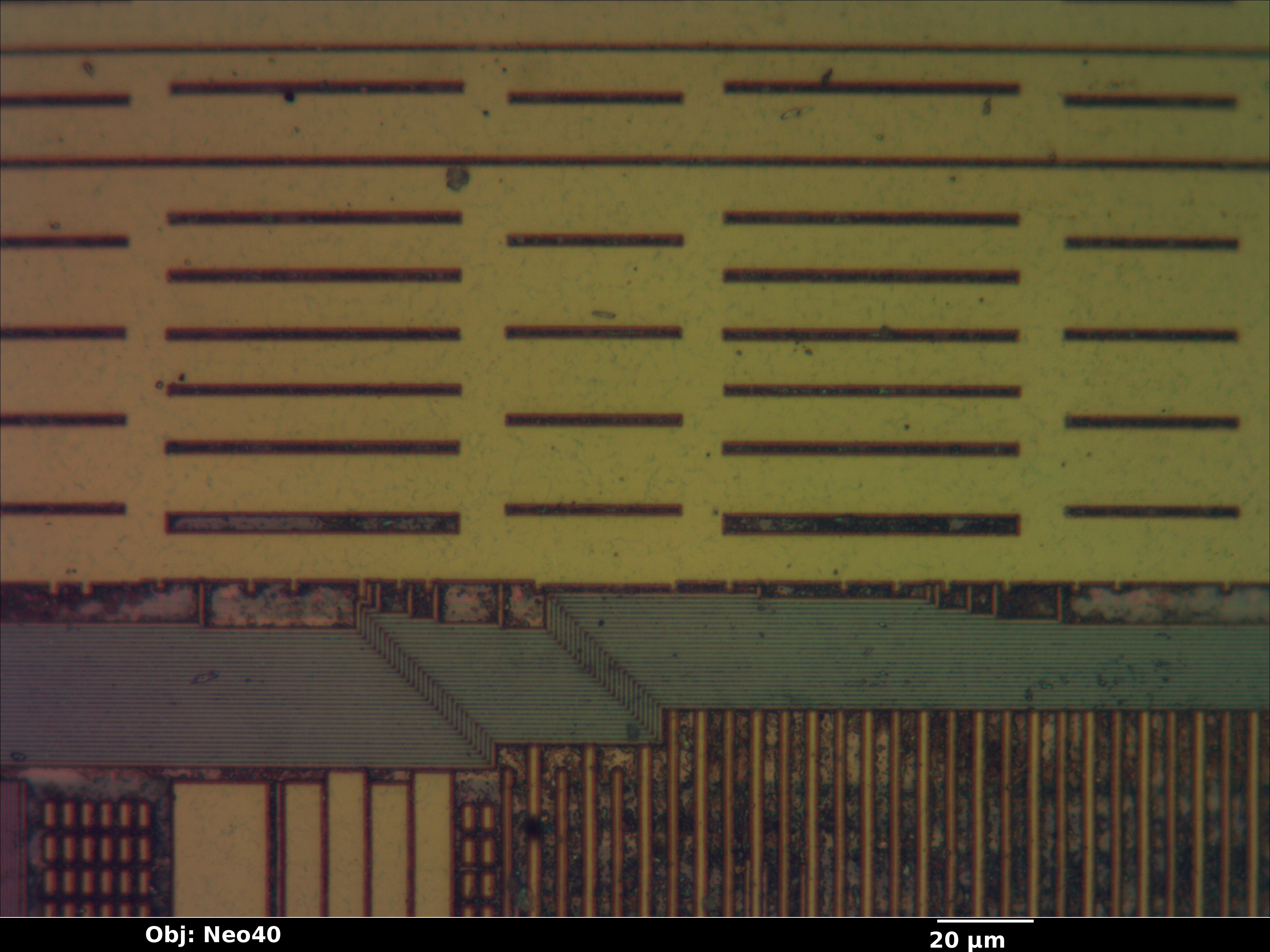 Copyright notice (upside-down in bottom left corner)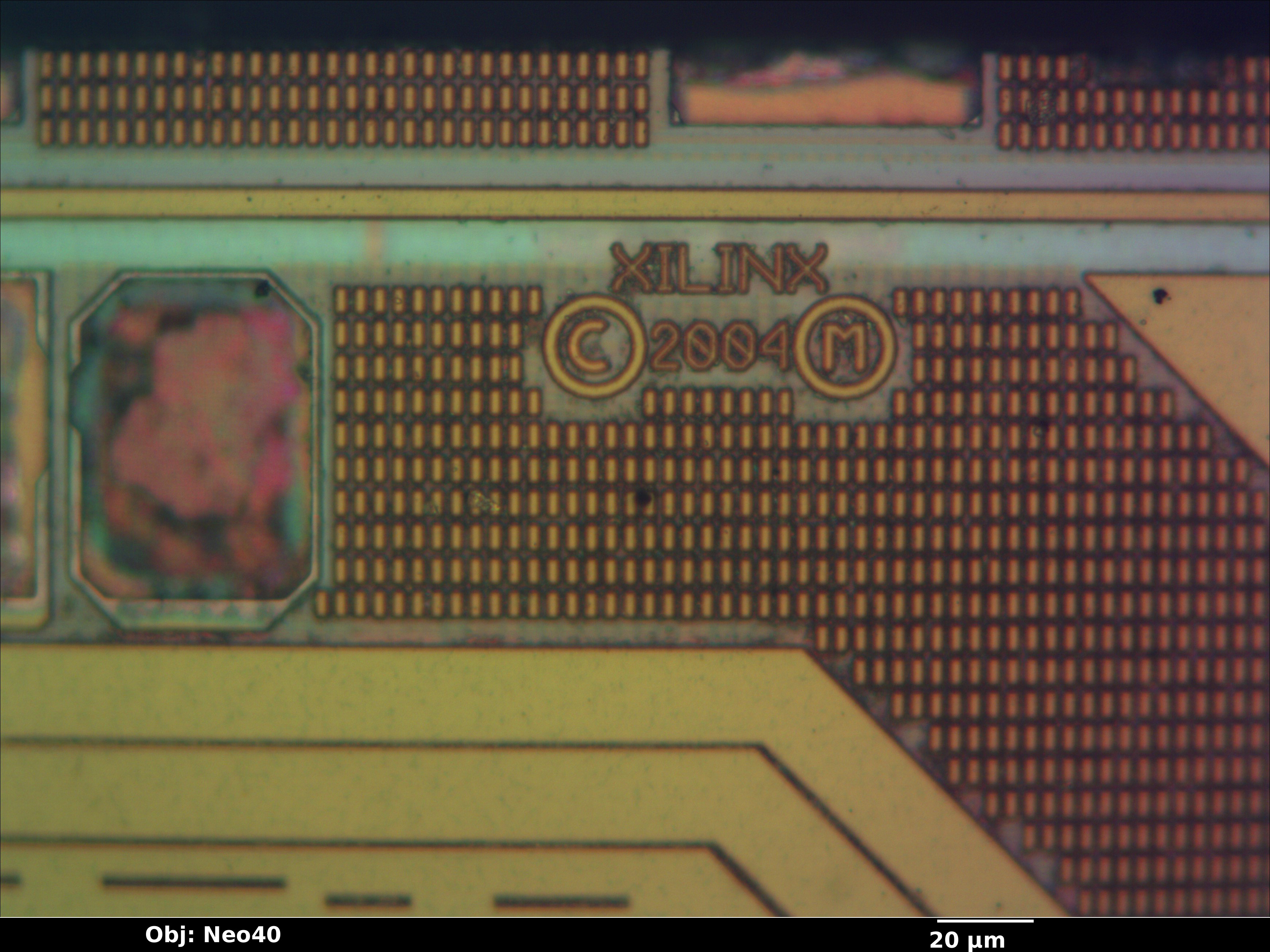 VCCIO junction
Junction between VCCIO1 (left) and VCCIO2 (right) at bottom center of die. Note vias from ground ring to ground pad at bottom.
ZIA wiring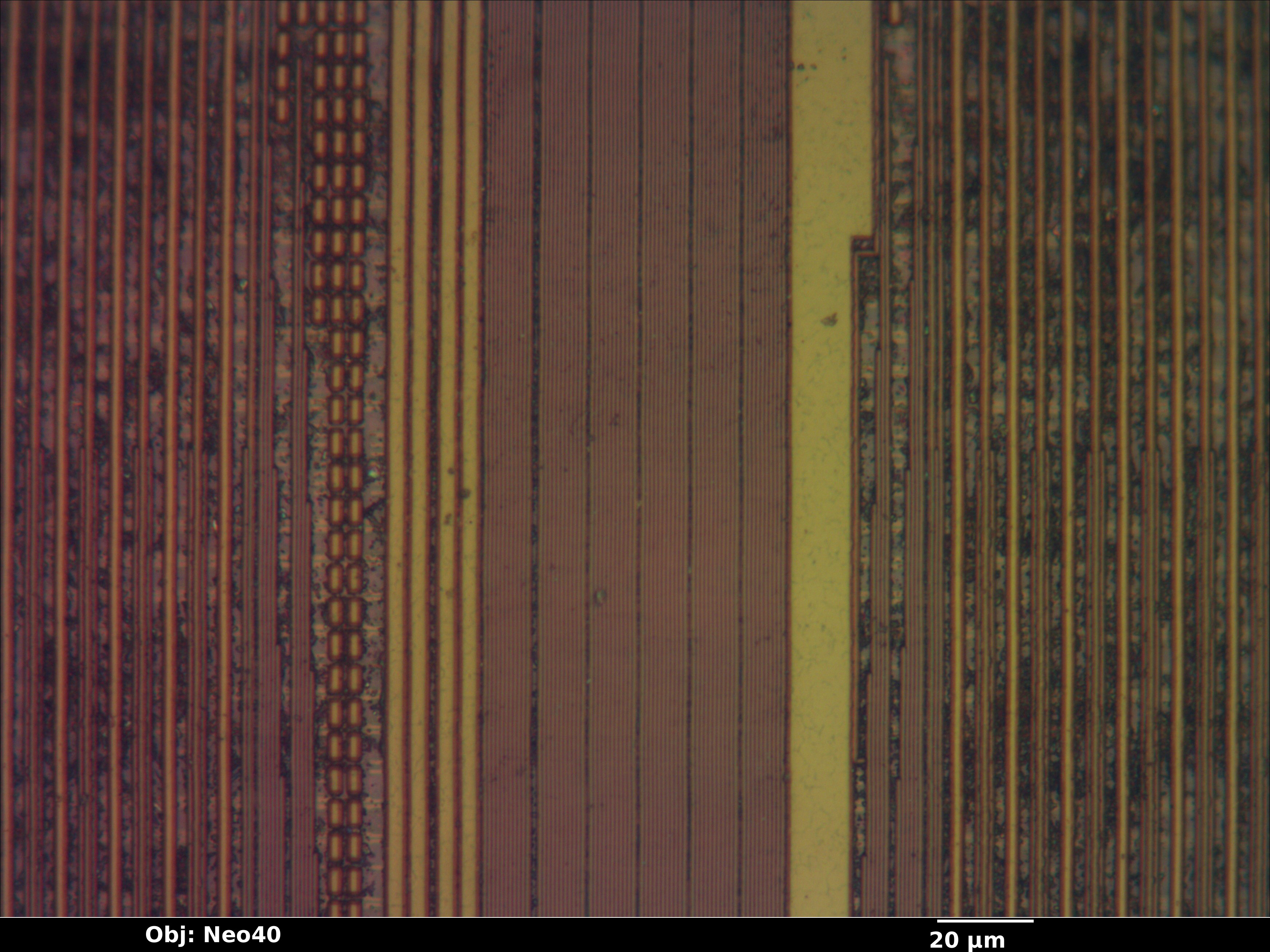 Maps
Cross sections