A single-chip microcontrolled in the M16C family by Mitsubishi.
Package
The die turned up in several packages.
Sample 1
Sample 2
Die
30620MC-

(M)(C) 1995
MITSUBISHI
ELECTRIC
Sample 1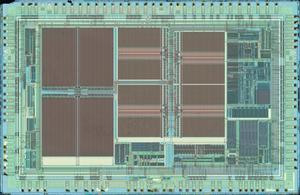 Top metal imaged with Nikon 20x
Sample 2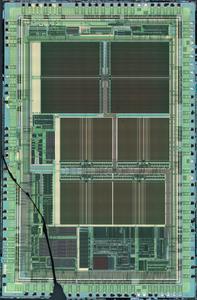 Top metal imaged with LMplan 10x
Note fewer pins are bonded out on this die, which is how it fit into a package with lesser pin count.