SRAM+Flash hybrid FPGA contains an XC3S50A die from Xilinx and an Atmel DataFlash die wire-bonded together.
The die ID code of the FPGA (X8701) matches the regular XC3S50A.
Full-die imagery of the FPGA was not acquired because the die is identical to the regular XC3S50A, which has already been imaged.
Package
Label:
  (X) XILINX (R)
  SPARTAN (R)
  XC3S50AN (TM)
  TQG144AGQ1341
  D4631772A
  4C
  
Device was decapped in-package with 68% HNO3 on 1/29/2014 by lab group A of CSCI 4974/6974 at RPI. Note leadframe damage and bond wires with one end floating; the floating bond wires were easily bent by a short blast of compressed air.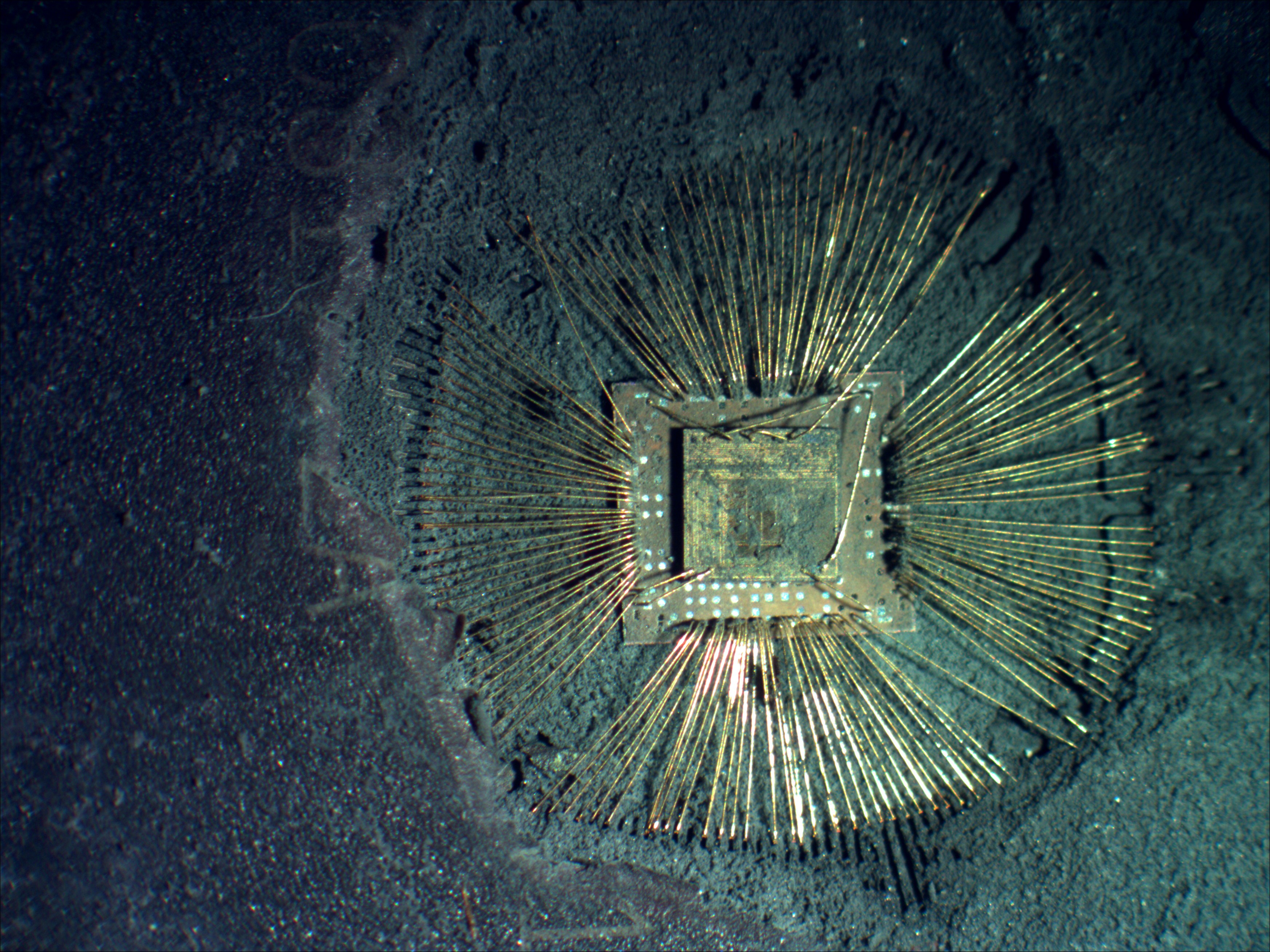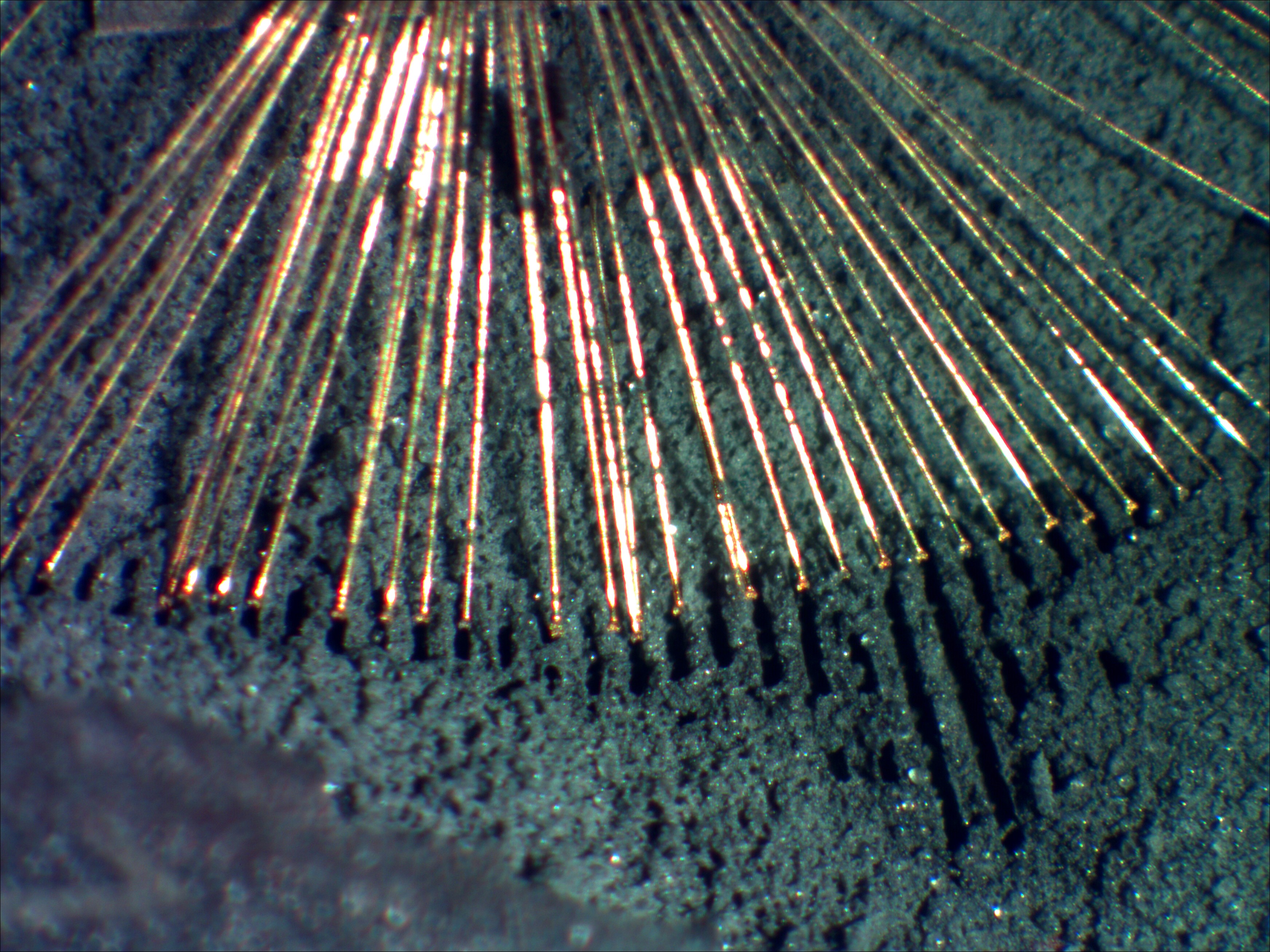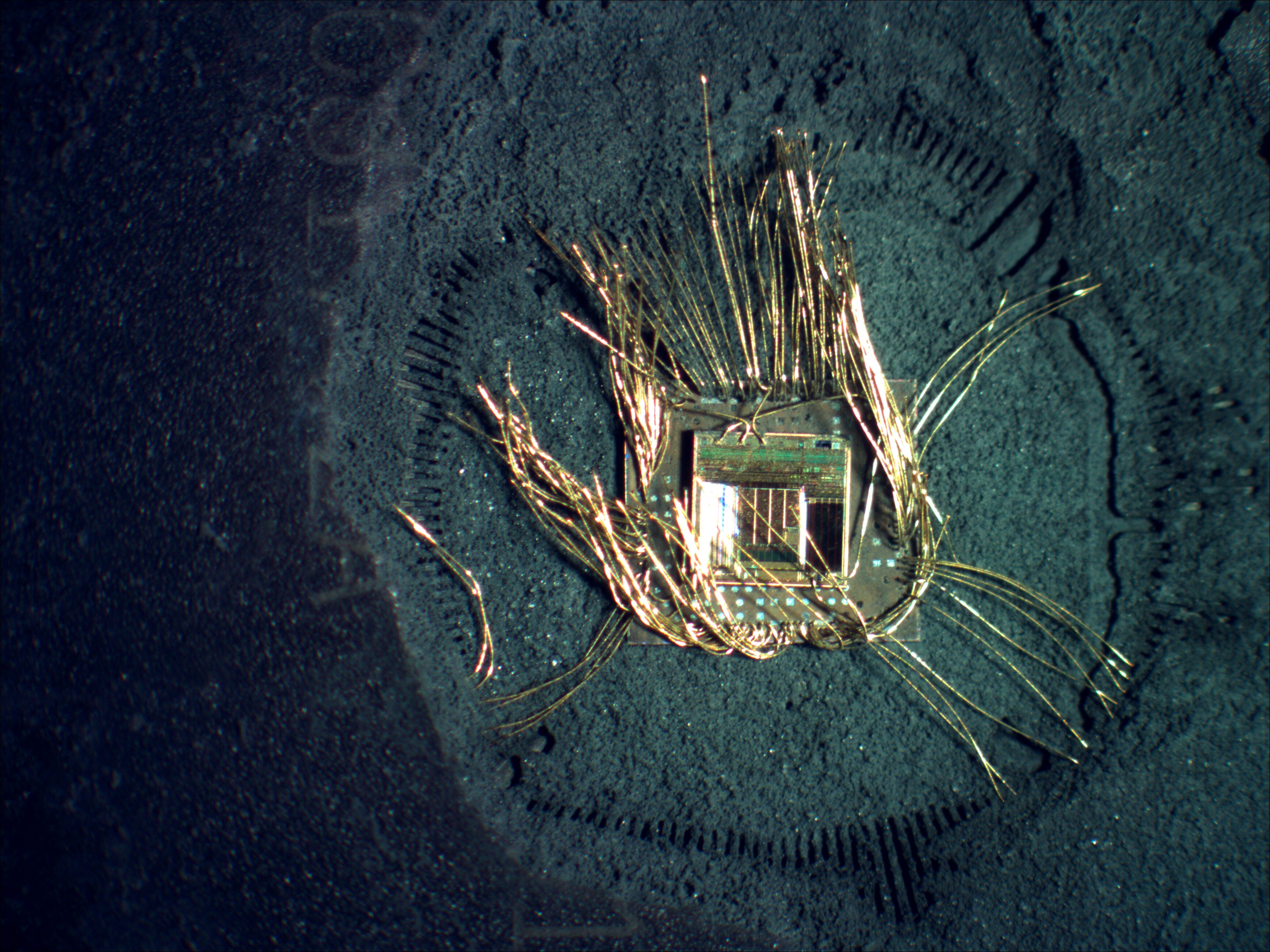 Flash die
FPGA die